Let's work on your project together
We guide you through customer-first digital transformation
We guide you through customer-first digital transformation
We work closely with boards and senior management to help them define and execute commercial strategies that put the customer at the heart of profitable growth.
Combining industry knowledge, data-driven insights and a passion for innovation, we unlock full potential, revolutionise approaches to business, and enable organisations to thrive in today's competitive landscape.
Private equity-owned businesses looking for profitable growth accelerators

Retailers seeking to improve their omnichannel performance

Hospitality groups in search of tech solutions that will commercialise their reach and scale
We focus on consumer-facing companies, primarily in the retail, travel, and supporting tech sectors

We work primarily with boards, C-level management and private equity owners

Our projects tend to be of a strategic nature, engaging with top management at eye level and covering functions from operations to marketing
Carrying out due diligence on your plans for digital transformation

Advising you on growth strategies, including distribution platforms, sales channels and expansion opportunities

Fine-tuning your business plan for board-level discussions

Advising on your Marketing and/or Sales strategy's effectiveness

Providing you with a detailed market and competitor assessment
Why C-Squared
Impact & Focus: C-Squared is a strategic consultancy focused on making a real difference to our clients, and quickly. We operate only at C-level, advising CEOs, Chairmen and other top level executives.

Speed & Acceleration: Because we focus our work on a narrow band of sectors and companies, we have deep expertise that we can quickly translate into value for your business, helping you accelerate your own success.

Network & Experience: C-Squared can draw on a wide network of individuals and partner companies with specific subject matter expertise. If we don't have the knowledge in-house, we will identify the experts that do. We will never take on a project or make a promise that we can't deliver.

Thought partner and Advisor: We will engage with you on any questions concerning your wider business where we can add value as someone with the experience to challenge assumptions and validate ideas.

Passion & Commitment: We understand and share your passion for your business.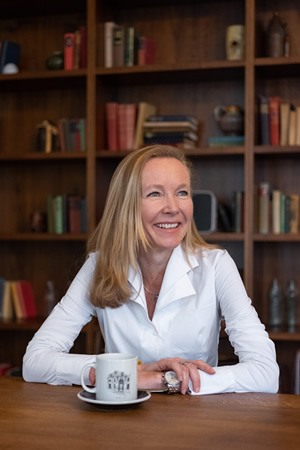 Your project, in good hands
About C-Squared
Caroline holds a portfolio of non-executive roles, including Non-Executive Director at Europ Assistance, Trustee of Asthma + Lung UK, and Non-Executive Director of the Museum of London Trading Board. Previously she has served as a Trustee of the Cystic Fibrosis Trust, Governor of the Royal Brompton and Harefield NHS Foundation Trust and Non-Executive Director of Ecohydra Technologies. She also mentors the CEOs of several startups in the consumer tech space.
C-Squared was started in 2009 by Caroline Cartellieri. Caroline had until then been COO of MySpace International, then part of News Corp.

Prior to working at MySpace, Caroline was Managing Director of Expedia.co.uk.

Before joining Expedia, Caroline spent several years at Kingfisher plc, Europe's largest home improvement retailer, as Head of Strategy and as Director of Commercial Finance. Prior to this she co-founded and ran New York-based eDelights.com, selling personalised gourmet gifts and flowers.

She holds an MBA with distinction from the Wharton School of Business and a BSc (Econ) from the London School of Economics. She is fluent in English, German and French as well as proficient in Italian.